[COVID-19] Updated Branch Operating Hours in Peninsular Malaysia during CMCO
We are pleased to inform you that following the announcement on 27 November, our Kuching branch no longer falls under the CMCO conditions and will revert to normal business operating hours.
We will continue to implement strict precautionary measures in accordance with the Standard Operating Procedures issued by the relevant Authorities.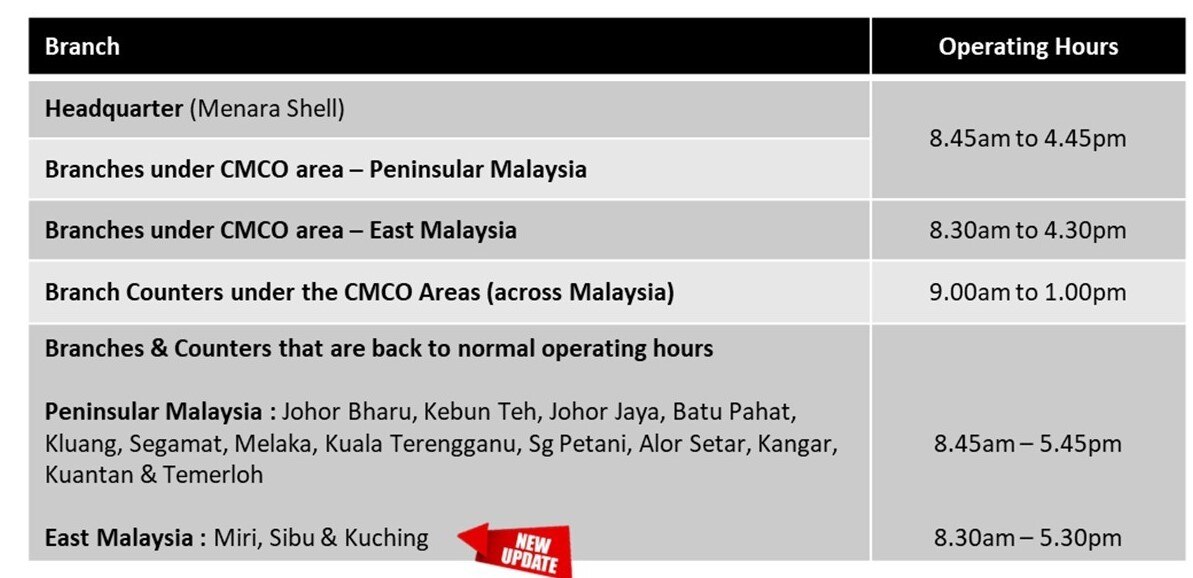 Claims Centre
Mon – Fri   | 8:45am to 4:45pm
Contact Center & Claims Help Desk
Mon – Fri | 8.45am to 4.45pm
Kurnia Connect (KAA)
24 Hours
Thank you for your understanding and continuous support to AmGeneral Insurance. Stay safe.