[COVID-19] Update on Branches Operating Hours in the latest CMCO announcement
Following recent announcements, the CMCO has been extended for another two weeks for Kuala Lumpur, Sabah and most districts in Selangor as coronavirus cases remain high in these areas. Parts of Negeri Sembilan and Johor states will also remain under the CMCO. Kindly note adjustments to operating hours for our Branches as per table below.
All other branches which are not impacted by CMCO will be operating as per usual and we will continue to implement strict precautionary measures in accordance with the Standard Operating Procedure issued by the relevant Authorities.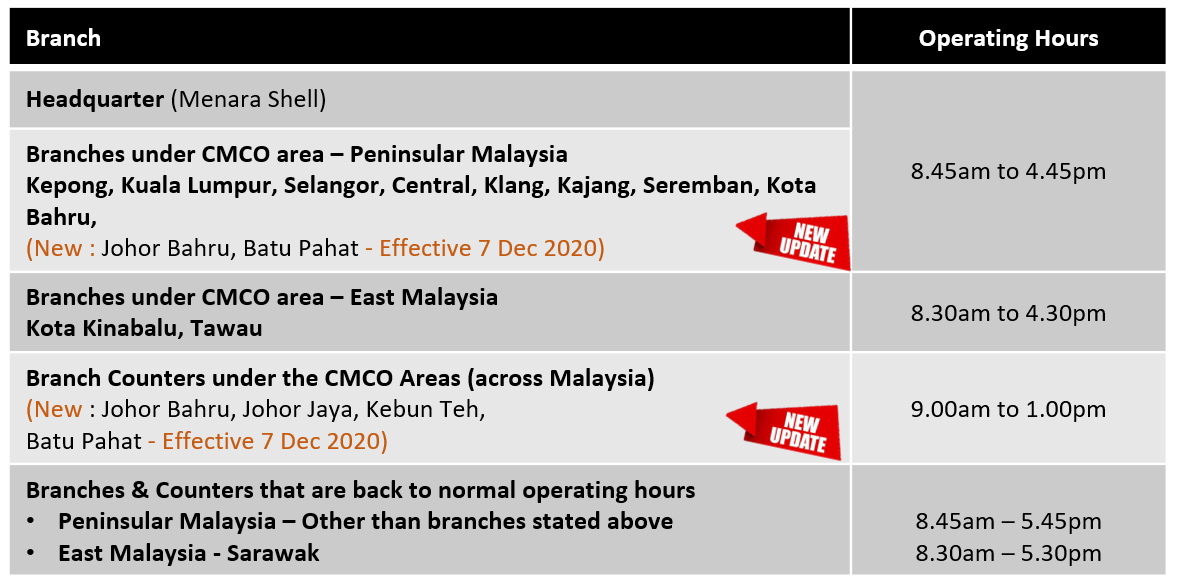 As new developments continue to emerge from the CMCO, we will keep you updated during this period.
Claims Centre
Mon – Fri   | 8:45am to 4:45pm
Contact Center & Claims Help Desk
Mon – Fri | 8.45am to 4.45pm
Kurnia Connect (KAA)
24 Hours
Thank you for your understanding and continuous support. Stay safe.